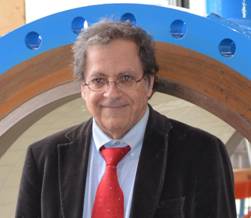 1. Letter from the President: Make Hay While the Sun Shines
Anyone who grew up on a farm, as I did in my early years, is familiar with the phrase "Make hay while the sun shines." This saying is very apt for today's flowmeter market.
During the first ten days of June, I had the good fortune of taking a trip to Europe. I visited companies in the United Kingdom, Germany, the Netherlands, and other European countries. I always value these trips because it allows me to meet people in person I formerly only knew by phone or email. It is also very helpful to be able to see manufacturing facilities, and to discuss strategies with the decision makers at flowmeter companies.
After my trip, I flew to Denver, Colorado for the CEESI North American Custody Transfer Conference, held in Colorado Springs. After a day of visiting companies in the Denver area, I spent two days listening to papers on ultrasonic and Coriolis flowmeters, and networking with people at the conference. I've been attending this conference for a number of years, and I always find it inspiring. At the end of the conference, the Flow Recalibration Working Group (FRWG) held its third meeting (see next article for more about that).
This brings me to the title of this letter: Make Hay While the Sun Shines. The companies I talked to on my trip, as well as those I've talked to in the past few months, pretty much have the same message: We are going flat out, full bore, and our main challenge is meeting the demand for our products. Some companies are adding extra shifts to production, hiring extra people, and doing what they have to do to keep products going out the door. What is the reason for this?
One reason is pent-up demand. The downturn in oil prices in 2015 and 2016 created a mini-recession for some companies that are highly dependent on the oil and gas industry. This includes flowmeter and other instrumentation manufacturers. Even though prices began recovering in 2017, this recovery wasn't fast enough to generate a real recovery in flow and instrumentation. Though we are still researching the performance of the flowmeter market in 2017, indications are that the flowmeter market last year was flat to modestly up.
In 2018, by contrast, we are hearing a different story. Oil prices are in the $70 to $75 range. Oil and gas companies are announcing new projects. The US economy is doing very well. Demand for flowmeters and other instrumentation is on the rise. And this is all happening despite what might be called "a politics of distraction" out of Washington. This too shall pass, and its passing will make what is already good even better.
Some economists are calling for a modest recession in 2019. Whether or not this happens, it doesn't change the idea that now is the time to capitalize on what are undeniably good times. And maybe put some extra money away in case we do face a modest downturn next year. It's been a while since the flowmeter business has looked so good – so enjoy this time in the sun!
2. Flow Recalibration Working Group (FRWG)
Summary of the third meeting of the FRWG on June 21, 2018
By Jesse Yoder, PhD, Flow Research
On June 21, 2018, the Flow Recalibration Working Group (FRWG) held its third meeting. The Working Group has been meeting for the past several years at the CEESI Custody Transfer Conference, held annually in June.
The group began by reviewing the activities of the past year. In our 2017 meeting, we had agreed to finalize the enduser questionnaire that was circulated to members prior to that meeting. Flow Research received comments on this survey during the second half of 2017. On March 18, 2018, an email was sent to FRWG members announcing that the user survey questionnaire was complete.
On April 1, 2018, Flow Research began sending the questionnaires to endusers. By July 25, 2018, we had received a sufficient number of responses to create a meaningful summary of the results. We are currently summarizing the totals, including additional comments relating to specific aspects of flow calibration.
White Papers Discussed
One idea proposed in the meeting was to do a whitepaper on recalibration of each flowmeter type. While these whitepapers may not be the final word on recalibration criteria, they would enable us to incorporate the results of our enduser survey. It would also give us a chance to discuss the relative importance of verification and diagnostics in relation to recalibration.
We can also include some important definitions that will help clarify the subject.
The Working Group decided that we would aim to have our first whitepaper done by January 2019. Our initial plan is to do whitepapers on ultrasonic, Coriolis, and turbine flowmeters.
Finding Out Which Countries Have Regulations About Recalibration
One group member has volunteered to look into what countries in Europe have specific regulations about recalibration and what they are. This is very helpful. We are working to identify people to work on regulations that exist in other regions of the world.
Next Meeting
We are planning to meet again at the CEESI Custody Transfer Conference in June in 2019.
Summary
I think we have accomplished a lot in three years. Certainly having the recalibration enduser survey done is a major achievement. We are also building awareness of the importance of this issue within the industry. I am also grateful to the companies that have supported the FRWG by supporting the presence of their members on our Working Group. We plan to use the success of our enduser survey as the feedstock for the whitepapers we plan to write.
For more information on the FRWG, go to www.frwg.org. If you are a flowmeter user who is concerned with flowmeter recalibration, we invite you to download the user survey form from this website and send it in. We are also especially looking for more end-users to join our effort. We plan to continue to collect data on this topic that is vitally important to the flowmeter community.
3. AW-Lake and KEM introduce new flow transmitter with digital signal processing and restructured TRICOR Coriolis product portfolio
Oak Creek, Wisconsin, and Karlsfeld, Germany; July 25, 2018 — Sister companies AW-LAKE COMPANY and KEM Küppers Elektromechanik GmbH (KEM) announce the expansion of their TRICOR line of Coriolis Mass Flow Meters that now includes both standard and advanced flow meters and the addition of the TCD 9000 Series Transmitters that incorporate digital signal processing (DSP).
The TCM "CLASSIC" Series meets general industrial requirements out of the box while the TCMP "PRO" Series offers environmentally-hardened units with advanced performance specifications and diagnostic capabilities for operation in challenging environments.
The new TCD 9000 Series of transmitters offers greater robustness, performance, diagnostics, and connectivity options. With a modern HMI interface and a strong logging functionality, the DSP transmitters provide users with an efficient configuration and analysis tool.
Other significant features of the TCD 9000 Series Transmitters include:
Higher flow and density accuracy

Improved zero stability

Higher immunity against process noise

Gas void fraction improvement

Extremely fast response

Application adaptive filtering

Greater temperature stability

Sensor checking and troubleshooting wizards
Operating from one universal power supply (24 V to 240 V), the TCD 9000 Series Flow Transmitters feature a large graphical display, SD card connectivity as well as logging and traceability functions. Units are available with direct or remote mounts and Profibus PA, Profibus DP, Modbus, or HART communication protocols. The transmitter is also available with Modbus only communication without display.
The flow transmitters feature a SD card to access internal storage information such as configuration details, calibration protocols and manuals. Operators can also access log data and configure operating parameters via the SD card and change TCD firmware in the field. TCD 9000 Series Transmitters are designed for numerous product certifications and developed for hazardous areas.
"Offering advanced diagnostics, logging and traceability functions, the TCD 9000 Series Flow Transmitters provide for a robust meter solution that addresses broader applications while delivering greater performance. We now offer a scalable meter portfolio to serve our customers' economic and technical requirements," explains Marius Merten, TRICOR Coriolis Product Manager. www.tricorflow.com Source AW-Lake and KEM
For more articles like this, see our publication, Market Barometer. www.worldflow.com.
4. The World Market for Primary Elements, 2nd Edition
Coming soon! Flow Research will soon be releasing a new market study called The World Market for Primary Elements, 2nd Edition. The study will determine the size of the worldwide market in 2017, and the market shares of all major suppliers. Market forecasts through 2022 will be included.
This study will focus on several important objectives:
· To provide the 2017 market size in US dollars and unit volume for primary elements worldwide
· To provide 2017 market shares of the leading suppliers of primary elements worldwide
· To provide a forecast of the growth market for primary elements in dollars and unit volumes through 2022
· To provide segmented data both on a worldwide basis and for each of eight global regions
· To provide a product analysis for the significant suppliers of primary elements
· To identify the industries and applications where primary elements are used, and to identify market growth sectors
· To provide market and product strategies for suppliers of primary elements worldwide
· To provide company profiles for the significant suppliers of primary elements worldwide
Flow Research published the 1st edition of our worldwide primary elements study in 2007. Since then we have continued to follow the primary elements market regularly through successive editions of Volume X: The World Market for Flowmeters and providing quarterly updates in our Market Barometer. We have received requests for a more detailed look at the primary elements market. Since our last primary elements study, much has happened in economies and industries, especially those affected by fluctuations in oil prices. Now that oil prices have stabilized, we see a more positive outlook for primary elements and related instrumentation. As a result, this is an optimal time to accurately quantify the size and growth of this technology, and to provide a comprehensive view of its market. www.FlowPlate.com
5. Al-Kaabi says Qatar Petroleum is moving forward to increase Qatar's LNG output from 77 to 100 mtpa
June 27, 2018 — Qatar Petroleum President & CEO Mr. Saad Sherida Al-Kaabi said Qatar Petroleum has lived up to its international reputation as a reliable and trustworthy energy producer at all times and under all circumstances.
Speaking at the 27th World Gas Conference held yesterday in the American Capital Washington D.C., Mr. Al-Kaabi, Qatar Petroleum's President & CEO, said Qatar Petroleum is moving forward with its plans to increase Qatar's LNG output by 30% – from 77 million to 100 million tons per year. He said "this will be a major milestone towards securing future LNG supplies to meet rising global demand."
Mr. Al-Kaabi said the contracts for the production expansion project would be awarded by the end of next year, while the 100 mtpa production target would be met by the end of 2023.
Mr. Al-Kaabi also stressed the need for serious action by some consuming countries for the establishment of receiving LNG terminals. He also highlighted the importance of additional effort to tackle infrastructure issues within consuming countries to enhance easier access to this environmentally friendly fuel.
"LNG is a capital intensive industry that requires the ability to make investment decisions," he said in his keynote address. "It requires long-term financial commitment by consumer countries to secure long-term offtake agreements and supplies," he added.
Mr. Al-Kaabi also tackled the opportunities that lie ahead in the LNG industry by placing emphasis on the rising demand for LNG as the cleanest of hydrocarbon fuels. He said there is room for growth in which everyone can have a place. Source: Qatar Petroleum
For more articles like this, see our publication, Energy Monitor. www.worldflow.com.
6. The World Market for Vortex Flowmeters, 6th Edition
Look for Flow Research's latest edition of the worldwide vortex flowmeter market, due in Q3 2018. One important focus of this study is to determine the size of this market in 2017, and forecasts through 2022 will be included.
This study has multiple purposes:
· To determine worldwide market size and market shares for all vortex flowmeters in 2017
· To forecast market growth for all types of vortex flowmeters through 2022
· To identify the industries and applications where vortex flowmeters are used, and to identify market growth sectors
· To provide a product analysis for the main companies selling into the vortex flowmeter market
· To provide strategies to manufacturers for selling into the vortex flowmeter market
· To provide company profiles of the main suppliers of vortex flowmeters
Flow Research published the 5th edition of this worldwide study in December 2014, and we have been following the vortex flowmeter market regularly since then. We provide quarterly updates in our Market Barometer publication. We have also done user interviews that show that interest in vortex flowmeters remains at a very high level. One reason for this interest is that vortex flowmeters are approved for use in custody transfer applications by the American Petroleum Institute, and investment in oil & gas operations are increasing once again. We believe that this is an optimal time to analyze and quantify this measurement technology's market, a market which appears to be expanding. www.FlowVortex.com
7.
Flow Research to form a Generation of Knowledge Working Group
A few weeks ago, I overheard someone say "I feel a year older today than I felt a year ago." This seems to be a rather common experience. It also reminds me of a problem that we are experiencing in the flow and instrumentation business. A lot of people are retiring, and as they do, they take a working generation of knowledge with them. What happens to all this knowledge, and how is it replaced?
Many companies are now facing this question. In many cases, they hire younger people to take the place of the retirees. While these new hires may have enthusiasm and drive, they cannot have the years of experience of the person they are replacing.
This problem occurred to me in slightly different form in 2003. I realized that company founders are retiring and doing so in many cases without leaving a record of how they started the company, patented certain products, and grew the company over the years. This is when I started interviewing founders of companies, transcribing the interviews, and making them available on the Internet on a site called www.legendsofflow.com.
What I see now is that the problem extends beyond company founders. It includes many experienced people who own patents, develop new products, formulate company strategies, and do many of the myriad of tasks that keep companies afloat. While some people who retire are happy to move on to a different lifestyle, others long to stay involved the business in some way.
To address this problem, Flow Research is forming a Generation of Knowledge Working Group that will seek to capture and preserve the knowledge that is being lost from those who retire. We propose to do video interviews, written and in-person interviews, and encourage people to tell their story. We also plan to find a central place where people can publish or make available whitepapers, articles, and other written documents that will be of general interest and that will be helpful to others in the field. We propose to concentrate on flow and instrumentation, but we can certainly include control topics as well.
Flow Research has already had some success with the Flow Recalibration Working Group. We believe that this initiative can also make an important contribution to the industry. Would you like to be a part of this effort? If so, please contact Flow Research for further discussion. We look forward to hearing from you!
Jesse Yoder, jesse@flowresearch.com, 781-224-4477 (direct).
8. Dramatic increase in U.S. oil & gas upstream M&A activity forecast for second half of 2018
Austin, Texas; July 10, 2018 — Drillinginfo, the leading energy SaaS and data analytics company, forecasts that U.S. oil and gas M&A activity is primed to rise significantly in the second half of 2018. In a soon-to-be-released report, Drillinginfo findings show only $8.7 billion in activity during 2Q 2018, while quarterly M&A activity dating back to 2009 averages $17.8 billion. Since the Permian Basin land grab peaked five quarters ago during Q1 2017 at $18.0 billion (largely funded by overnight equity raises by the public E&P buyers), Wall Street's mandate for positive cash flow has spurred public oil and gas executives towards retrenchment to single basin or core-of-the-core areas. In executing this mandate, E&P companies are shedding non-core assets which Drillinginfo now tallies at over $50 billion of deals in play.
An example of divestment, and the largest package currently on the market, is BHP's decision to exit the U.S. shale business in pursuit of its global deepwater activity. This package includes prized assets in the Permian, the Eagle Ford, the Haynesville and the Fayetteville resource plays. According to BHP's CEO Andrew McKenzie, initial bids for this asset package were due in early June and BHP expects to make an announcement prior to year-end. Interested parties range from the majors to large private equity buyers. Media now reports bids from majors like Shell, BP, Chevron and private equity, with BP reported as the frontrunner with a $10 billion or more offer. Drillinginfo expects that the final number may surprise on the upside.
According to Drillinginfo's Senior Director Brian Lidsky, "We expect the logjam in quality asset packages to begin to move quickly in the second half of 2018 as the sub-$50 oil price risk is largely over. Proven management teams with execution success in cost control and technological advancement, both public and private, will ultimately be charged with larger portfolios. We expect buyers to run the gamut from private equity, where since 2017 over 70 teams have been provided with more than $15 billion of committed capital, to the majors, and to Asian, European and Middle Eastern players. These are exciting times and buyers have plenty of choices to rapidly deploy capital." Source: PR Newswire
9. Studies from Flow Research
Upcoming Studies:
· The World Market for Primary Elements, 2nd Edition, www.FlowPlate.com
· The World Market for Vortex Flowmeters, 6th Edition, www.FlowVortex.com
· The World Market for Pressure Transmitters, 5th Edition, www.PressureResearch.com
· Covering all the main flowmeter types: www.FlowVolumeX.com
Volume X: The World Market for Flowmeters, 7th Edition, and
Volume X: Module A: Strategies, Industries, and Applications
· The World Market for Mass Flow Controllers, 3rd Edition, www.FlowMFC.com
Published Studies:
· The Market for Temperature Sensors in the Americas, 3rd Edition,
published February 2017 – www.TempResearch.com
· Module A (to Multiphase): The World Market for Watercut Meters,
published April 2017 – www.WatercutMeters.com
(for the multiphase study: www.FlowMultiphase.com)
· Ultrasonic Flowmeters Series – www.FlowUltrasonic.com
o Core Study: published September 2017
o Module A: Inline, published July 2017
o Module B: Clamp-on and Insertion (separate data sections), published August 2017
· The World Market for Magnetic Flowmeters, 6th Edition,
published October 2017 – www.FlowMags.com
· The World Market for Thermal Flowmeters, 2nd Edition,
published January 2018 – www.TempResearch.com
You can also visit our convenient Secure Online Store, at www.flowstudy.com, where you can browse by topic, find information about our studies and Worldflow publications.
For more information about all the off-the-shelf studies available from Flow Research,
visit our main website at www.flowresearch.com, or visit our All Studies website at www.flowstudies.com that lists them by topics, or contact us.
Don't see exactly what you need in the off-the-shelf studies? Flow Research also does custom projects. Contact us to discuss how we can help you.
10. Get your free trial subscription to Worldflow Monitoring Service!
Did you know you can get a free trial subscription to our Worldflow Monitoring Service? A trial subscription includes the quarterly publications Energy Monitor and Market Barometer, plus any Flash Reports (hot topics between issues) & Whitepapers that come out during the trial period.
Energy Monitor features news, trends and projects in the Oil & Gas, LNG & Fracking, and Power & Renewables industries and related topics. It also includes "Issues and Perspectives" market analysis by Jesse Yoder, and a highlight of a region, organization, or company.
Market Barometer reports on industry news and trends, acquisitions, mergers and other company changes, industry-related topics and new product developments in categories covering each major flowmeter types plus several other process instrumentation types and flow calibration. It also includes "State of the Industry" summaries of current market research by Jesse Yoder, and a "Company Korner" profile.
To get your trial subscription, click on "Free Offer" link at www.worldflow.com.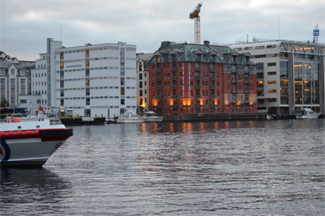 FlowTimes is published by
Flow Research, Inc.
27 Water Street, Wakefield , MA 01880 USA
+1 (781) 245-3200, +1 (781) 224-7552 (fax)
info@flowresearch.com
www.flowresearch.com
Executive Editor: Dr. Jesse Yoder.
Assistant Editors: Leslie Buchanan and Vicki Tuck