welcome to
Flowtimes - December 2006
Your Update on Flow. Temperature, and Pressure Measurement from Flow Research
Editor: Dr. Jesse Yoder; Volume 7, Number 4 - ISSN 1350-7204
Welcome to the December 2006 issue of FlowTimes! We have changed our name from Hot Hot Topics to FlowTimes, but you can still expect the same comprehensive coverage of important topics in flow, pressure, and temperature that you are used to from Hot Hot Topics. This issue tells you about an exciting new study on DP flow and primary elements that is being released this week. It highlights our new temperature transmitter study, which is hot off the press. This issue also brings you up-to-date on some important new developments in the flowmeter business. And see below for a special offer on our Worldflow Handbook!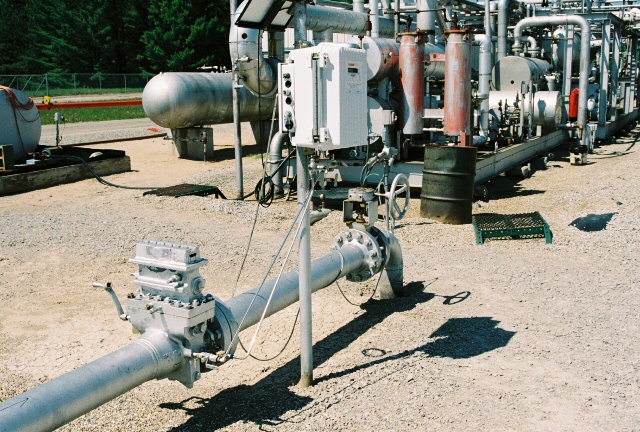 1. New study finds a very large and growing DP flow and primary elements market. Flow Research is about to release a new study on DP flowmeters and primary elements. We included both DP transmitters used for flow and primary elements in our study, instead of just looking at DP transmitters. Examples of primary elements are orifice plates, Venturis, and Pitot tubes that place a restriction in the flowstream so that differential pressure can be measured. We found some amazing results in this study. We have found that the DP flowmeter market is the largest flow market in terms of revenues, and one of the largest in terms of units. The value of the DP flowmeter market exceeds even that of the magnetic flowmeter market. Secondly, we found that the DP flowmeter market is a growing market--it is not flat or declining. There are many reasons for the growth in the DP flowmeter market, which are detailed in this study. One reason is worldwide growth in the oil and gas industry. This study is likely to change the way many companies view the DP flowmeter market. Watch for more details on this groundbreaking new study, The World Market for DP Flowmeters and Primary Elements, which will be released later this week. For more information, go to www.dpmeter.com.
Order this study by December 31, 2006, and receive a free Worldflow Handbook with your order! Mention Flowtimes with your order to receive your free copy of the Worldflow Handbook.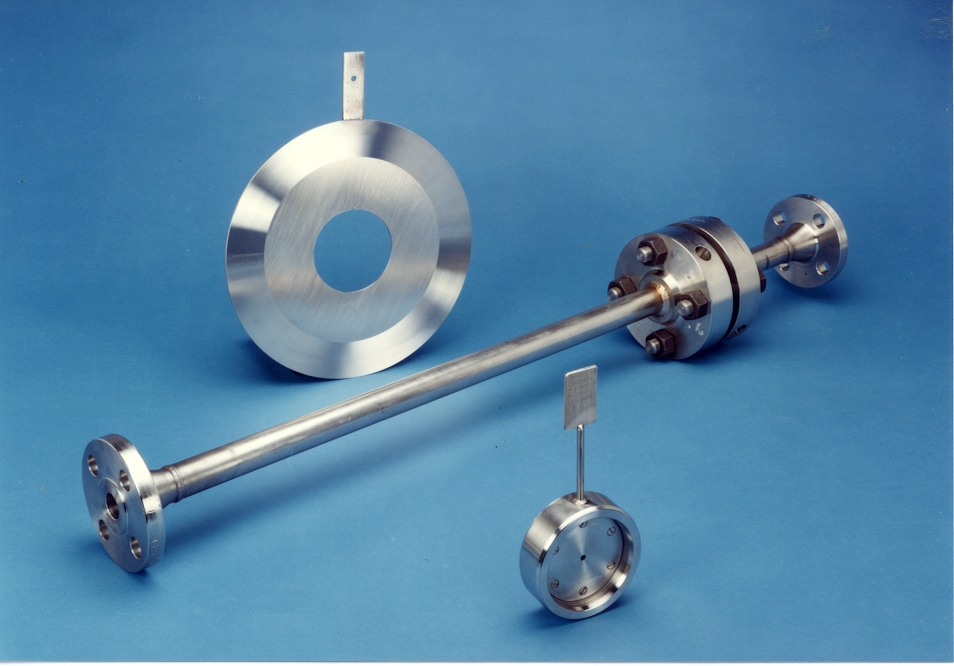 2. Orifice plates still dominate the world of primary elements, but other types are gaining ground. In our study of primary elements, we found that orifice plates still outnumber other types of primary elements used with DP transmitters to measure flow by a large margin. Orifice plates are held in place by orifice flanges, and manifolds are also used with DP flow transmitters to make a DP flow measurement. Some important applications for orifice flowmeters include custody transfer of oil and gas and high-pressure applications in oil and gas production. Despite the wide use of orifice flowmeters, other primary element types such as Venturis and averaging Pitot tubes are growing in popularity. The value of the primary elements market by itself is greater than the value of the ultrasonic and vortex flowmeter markets. For more details on this exciting and diverse market, go to www.flowplate.com. (Photo courtesy of ABB.)
3. Flow Research has just released a new study on temperature transmitters. We are very excited about this new study, which includes high tier, smart, programmable, analog, and low cost temperature transmitters. This is the second edition of a study first published in 2000. This study, called The Market for Temperature Transmitters in the Americas, 2nd Edition, reports on what has happened in this market since 2000. Two important trends identified are the trend toward programmable temperature transmitters and the trend toward wireless transmitters. The study contains market size and forecasts through 2011, along with complete market share information. For more details, go to http://www.tempflows.com/temptransmitters/welcome.htm. To find out about our recently published temperature sensors study, go to www.tempflows.com.
4. Flow Research launches new knowledge websites. Flow Research has launched more than 30 new websites covering flow, pressure, and temperature technology. Included is a website for every flow technology and websites for a variety of fluids and other technologies. These websites are designed to be centers of information for news, product announcements, and market information consistent with the focus of each site. The following table includes links to many of these sites. Click on the link to go to any of these sites. This table can also be found at the bottom of the homepage of each site.
5. Siemens introduces new temperature transmitter line. Siemens has just released a new line of headmounted temperature transmitters. Called the Sitrans T-TH Series, the new transmitters are designed for a range of applications in the process industries, including chemicals, pharmaceuticals, food and beverage, and energy generation. The Sitrans T-TH Series was released on September 15, 2006. The new series has three models: TH100 (economy), TH200 (universal input), TH300 (HART). For more information, go to http://pia.khe.siemens.com/index2129.htm.
6. Thermo Fisher Scientific debuts new multipath ultrasonic flowmeter. Thermo Fisher Scientific (formerly Thermo Electron) has introduced a new multipath ultrasonic flowmeter for liquid custody transfer applications. Called the AutoFlow, this new flowmeter features a four-path transit time ultrasonic flowmeter with an integrated liquid flow computer. Spoolpiece sizes range from 4-16 inches. The AutoFlow was on display at the ISA show in Houston in mid-October. Other companies with ultrasonic flowmeters in this market include Krohne, Faure Herman, and Emerson Process Management--Daniel Division. For more information on Thermo's new Autoflow product, go to http://www.thermo.com/com/cda/product/detail/0,1055,10124004,00.html.
7. Get a free trial subscription to the Worldflow Monitoring Service. Our newly expanded Worldflow Monitoring Service includes quarterly reports and timely updates:
Market Barometer - A Quarterly Report on the flow, temperature, and pressure markets
Energy Monitor - A Quarterly Report on the oil & gas, refining, power, and renewables industries
Flash Reports - Breaking news in instrumentation and energy
Worldflow Online - 24/7 access to market data, strategies, and past Worldflow reports going back to 2002
The Worldflow Monitoring Service features a new website, www.worldflow.com, which serves as the launching pad for Worldflow Online. To receive a free trial subscription to this valuable service, go to www.worldflow.com and fill out the Free Trial Subscription Form, or send an email to jesse@flowresearch.com with your contact information. Please be sure to include your mailing address when requesting a free trial subscription.
8. Special offer for Flowtimes subscribers on Worldflow Handbook. The Worldflow Handbook is a complete guide to flowmeter selection that is designed for both suppliers and end-users of flowmeters. Chapter One of the Worldflow Handbook gives you a method for selecting both new-technology and traditional technology flowmeters. Chapter Two contains tables for each flow technology that tell you who the suppliers are and what types of flowmeters they manufacture. Chapter Three includes an updated listing of more than 250 flowmeter suppliers with complete contact information for each supplier. It also tells you what kind of flowmeters each supplier manufactures. The Worldflow Handbook tells you how to select a flowmeter, and then tells you where you can order the flowmeter you have selected.
For complete information on the Worldflow Handbook, go to http://www.flowresearch.com/Worldflow_Handbook/welcome.htm. Mention Flowtimes with your order, and take 20 percent off your Worldflow Handbook order! This offer is good through December 31, 2006.
What do you think of FlowTimes? We welcome your comments! Please send any comments or suggestions to Flow Research, or by email to jesse@flowresearch.com.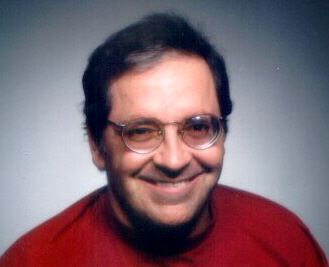 FlowTimes is published by Flow Research, Inc.
Editor:
Dr. Jesse Yoder - jesse@flowresearch.com
Associate Editors:
Norm Weeks - norm@flowresearch.com
Belinda Burum - belinda@flowresearch.com
Flow Research, Inc.
27 Water Street
Wakefield, MA 01880
(781) 245-3200
(781) 224-7552 (fax)