welcome to
FlowTimes - January 2012
Your Update on Flow, Temperature, and Pressure Measurement from Flow Research
Executive Editor: Dr. Jesse Yoder; Volume 13, Number 1 - ISSN 1350-7204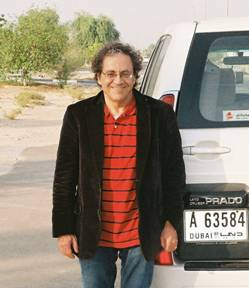 1. Happy 2012! We're going full speed out of the starting gate and hope you are too. Our team is working feverishly to put the finishing touches on our turbine, PD, and multiphase flow studies and to ramp up our ultrasonic, Coriolis, and mass flow controller studies. By popular demand, we'll also be moving forward soon with temperature sensor studies for the North American and European markets.

Also by customer request, we've decided to break up our popular ultrasonic study, The World Market for Ultrasonic Flowmeters, 4th Edition, into three parts: Core Study: The World Market for Inline Ultrasonic Flowmeters; Module A: The World Market for Clamp-on and Insertion Ultrasonic Flowmeters; and Module B: Worldwide Market View.

By doing this, we can improve the granularity and accuracy of the data and provide increased segmentation. We feel it will be clearer to separate data for the higher priced inline meters from the lower cost clamp-on meters.

A great deal of attention is currently being focused on ultrasonic flowmeters. Much of the research and development effort is currently going into these meters, perhaps at the expense of other meters such as vortex and turbine. However, there is good reason for this. The ultrasonic flowmeter market is the fastest growing market, and end-users are replacing their turbine and differential pressure (DP) flowmeters with ultrasonic for some applications. There is, in particular, a great deal of attention being paid to the ultrasonic market for custody transfer, both of liquids and natural gas.

Suppliers have made significant progress in enhancing the accuracy and reliability of ultrasonic flowmeters. This has mainly been done by, in some cases, increasing the number of paths, thereby increasing the number of measurement points, and also by adding greater diagnostic capability. The enhanced diagnostic capability, it is claimed, can reduce the need for upstream piping, and also increases the ability of the ultrasonic meter to determine sources of error. While much progress has been made in ultrasonic meters for custody transfer of natural gas, lately new and more accurate meters have been developed for custody transfer of petroleum liquids as well.

On the gas front, Cameron introduced its eight-path ultrasonic LEFM 380Ci natural gas flowmeter in October at the International North Sea Flow Measurement Workshop in Norway and at an event in Canada. The flowmeter is part of the Caldon family of LEFM meters that claim to provide the petroleum industry with an option that is durable and stable with a low cost of ownership. Cameron also released a brochure earlier in the year featuring the new model. At the Norway show, Elster-Instromet also showed off its 2011 offering in ultrasonic flowmeters, the 6-path, 16-chord Q.Sonic Plus for custody transfer of natural gas. Like KROHNE's ALTOSONIC V12 introduced in 2009 and SICK's FLOWSIC600, the Q.Sonic Plus has increased diagnostic capability, which reduces the need for upstream piping.

The three volumes of The World Market for Ultrasonic Flowmeters, 4th Edition are scheduled for release in Q1/Q2 2012. For more information, please visit www.FlowUltrasonic.com.

2. Don't miss out on our megastudy, The World Market for Natural Gas and Gas Flow Measurement. Now shipping!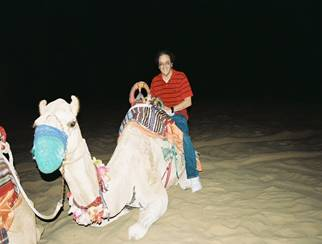 After two years of research, three trips to the Mideast, and more than 10 trips to conferences and customers in Europe and the U.S., our unprecedented series of studies on the natural gas and gas flowmeter markets is now available. In the course of our research, we realized how important it is to understand the natural gas market and its producers to really grasp the flowmeter market. If you had a full time analyst working for months on the gas market you'd be hard-pressed to get even some of this natural gas information together in one place, never mind the exclusive information and data we've unearthed in our globetrotting and other research.
We've put together 2600+ pages of material on the natural gas markets and gas flowmeter usage around the world, by regions and countries, plus an analysis of what all of it means for you. We offer our exclusive data on the flowmeter market and insights from more than 15 in-person interviews with Mideast oil & gas companies. If you haven't already purchased the studies, we hope you'll consider doing so now. The timing couldn't be better to understand the fast-growing worldwide market for gas flowmeters, which we found totaled $1.3 billion in 2010, with a projected compound annual growth rate (CAGR) of 6.1 percent through 2015.
The series features a Core Study and five standalone Modules:
Core Study: The World Market for Gas Flow Measurement, 2nd Edition, 682 pages, published in June, gives the size of the worldwide gas flow measurement market by technology type. It includes trends in gas flow measurement and profiles of the largest gas flowmeter suppliers. www.GasFlows.com
Module A: An Analysis of the Regional Gas Flowmeter and Natural Gas Markets, 854 pages, which shipped in September, drills down into regional and country breakouts on gas flowmeter usage and the natural gas market itself. It is oriented towards companies that want to enhance their instrumentation sales worldwide. This study is published in four separate books. www.WorldNatGas.com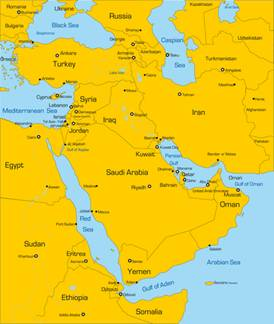 Module B: A Strategic Approach to Doing Business in the Gas Flowmeter and Natural Gas Markets in Mideast/Africa, which shipped in November, is based on extensive research – including onsite interviews with 15 natural gas producers in the United Arab Emirates (UAE), Saudi Arabia, Qatar, and Oman – to better understand gas flow measurement trends in this region. We asked companies what kinds of flowmeters they are using and what their expectations are for the future. The result provides a clear picture of flowmeter usage in the Mideast. www.MideastNatGas.com
Module C: The World Market for Custody Transfer of Natural Gas, 410 pages, published in July, determines worldwide market size and market shares for custody transfer in 2010, forecasts market growth for all types of custody transfer flowmeters through 2015, and identifies industry and application growth sectors. www.CustodyTransfer.com
Module D: Strategies, Industries, & Applications, 348 pages, shipped in August, provides strategies for companies already in the flowmeter market as well as for those considering joining. Company strategies apply to the entire flowmeter market, as well as to individual product lines. www.GasFlows.com
Module E: The World Market for Multiphase Flowmeters, shipping in January, focuses specifically on one of the newest types of flowmeters to enter the market, multiphase flow. www.FlowMultiphase.com.
3. Study Schedule
Please open your doors for an avalanche of important data in the next few months. We're now finalizing our turbine and positive displacement studies, and gearing up for a new series of studies on oil flow measurement:
Builds on the 1st Edition study with updated and expanded segmentation and new profiles for the many turbine flowmeter companies. Flow Research is the only company that consistently follows the turbine flowmeter market.
The World Market for Positive Displacement Flowmeters, 2nd Edition

– January 2012

www.FlowPD.com
Detailed segmentation on the PD flowmeter market, including water, gas, oil, and industrial liquids.
The World Market for Oil and Oil Flow Measurement, 2nd Edition

– Q2/Q3 2012

www.OilFlows.com
A timely and comprehensive look at this hot market will include a core study and five standalone modules.
By becoming a Founding Sponsor for these studies, you not only participate in the research but also receive a significant discount.
4. Benefits of Multiphase Flowmeters
One of the studies shipping this month, Module E: The World Market for Multiphase Flowmeters, focuses specifically on the newest types of flowmeters to enter the market, multiphase flowmeters. We've found that multiphase flowmeters have multiple advantages. They:
· Save on platform space and make it possible to drill with a smaller equipment footprint. Because they reduce or eliminate the need for dedicated test separators by measuring flow at the wellhead, they reduce the need for hardware installed on topside (onshore), offshore, and subsea.
· Reduce or eliminate the need for separate well-testing lines. Multiphase flowmeters make it unnecessary to individually test the performance of each individual well with test separators, since the data from a multiphase meter can provide similar data. This is especially important for subsea applications where the well testing flowlines can be especially long.
· Provide important data about the well itself. Changes in the gas/oil ratio can be detected more quickly in a realtime basis, as opposed to test separators that provide slower response with fewer data points.
· Simplify allocation metering, where the produced fluids must be commingled and sent to a processing facility. Without multiphase meters, the fluid from each well has to be sent through a test separator before being sent to the processing facility.
Module E is part of our not-to-be-missed megastudy, The World Market for Natural Gas and Gas Flow Measurement. (See above.) For more information visit
5. Industry News: Badger Meter to buy Racine Federated Inc. (RFI)
Badger Meter, Inc. announced on January 3 that it has signed a definitive agreement to acquire Racine Federated, Inc. of Racine, Wisc., and its subsidiary located in Thetford, England, for approximately $57 million in cash. Racine Federated manufactures and markets flowmeters for the water industry, as well as various industrial metering and specialty products.
According to Richard A. Meeusen, chairman, president and chief executive officer of Badger Meter, the acquisition of Racine Federated gives Badger Meter several new flow measurement technologies, strong brands, a robust distribution channel, and skilled employees. Badger Meter offers turbine, ultrasonic, magnetic, positive displacement, and compound meters. RFI, through its various divisions, offers Coriolis, magnetic, turbine, positive displacement, variable area, and vortex flowmeters, along with primary elements. The deal is expected to be completed by the end of January.
6. TASI Group acquires Litre Meter and Vögtlin Instruments
The TASI Group acquired Litre Meter in November and Vögtlin Instruments AG in September.
The Litre Meter acquisition means that the company now has close links with a number of TASI companies in the flow and control sector, including AW Lake, KEM and TRICOR. Vögtlin Instruments, now a member of TASI Flow Division, manufactures thermal mass flow instruments and variable area flowmeters for gases.
7. Look for the proposal for The World Market for Coriolis Flowmeters, 4th Edition, coming soon to your inbox. This study is due out in Q1 2012. www.FlowCoriolis.com.
Also, please remember to submit your questionnaires for our new MFC study due out in Q1, The World Market for Mass Flow Controllers, 2nd Edition. www.FlowMFC.com
· The World Market for Coriolis Flowmeters, 4th Edition – Q1 2012 www.FlowCoriolis.com
Worldwide data from 2011, forecasts through 2016. This study will focus on the substantial growth in the market, and on large line size Coriolis meters.
· The World Market for Mass Flow Controllers, 2nd Edition – Q1 2012 www.FlowMFC.com
Questionnaires have already gone out for this study, which will include worldwide data from 2011, and forecasts through 2016. This study will take an in-depth look at the industrial markets and also contains a great deal of new segmentation.
8. New flowstudies.com website provides links to all our study descriptions
To make it easier for you to see the studies we have, we are pleased to announce a new website: www.flowstudies.com.
This website lists all our studies by category, and also provides direct links to the latest editions of those studies
9. New flowarticles.com website provides article links to Flow Research articles by category
We now have a new website that lists most of the articles published by Flow Research in the past 15 years: www.flowarticles.com.
We have recently updated the articles listed on many of our flowmeter-specific websites. The website www.flowarticles.com also lists many of these websites, and provides direct links to the articles page on them. So, for example, if you want to see articles on Coriolis flowmeters, click on Coriolis on the website and you will immediately have access to 45 articles on Coriolis flowmeters.
Now there are two ways to access articles: find them on FlowResearch.com by publication date at www.flowarticles.com, and also within individual WorldFlow websites by relevant topic.
Some of the websites that contain new, on-topic article links are:
...and more. Check for the Articles link on each home page for the most up-to-date articles on that topic!
What do you think of FlowTimes? We welcome your comments! Please send any comments or suggestions to jesse@flowresearch.com.
To view previous issues of FlowTimes
, click here.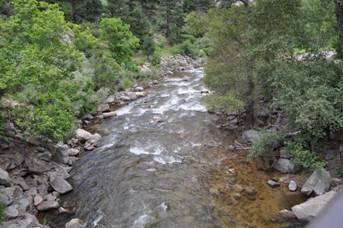 Executive Editor: Dr. Jesse Yoder – jesse@flowresearch.com
Editor: Belinda Burum – belinda@flowresearch.com
Associate Editors:
Norm Weeks – norm@flowresearch.com
Christina Glaser – christina@flowresearch.com
Flow Research, Inc.
27 Water Street
Wakefield , MA 01880 USA
+1 (781) 245-3200
+1 (781) 224-7552 (fax)
FlowTimes is published by Flow Research, Inc.